Roatan Diving, Bay Islands, Honduras
.
013-524-2145-4643 and 013-524-2145-4703
Roatan Dive Center offers a full range of PADI SCUBA diving Courses & Long lazy Fun Dives for certified divers, visiting 20 different dive sites over the course of 7 days.
Fast boats leave the dock three times each day 8.30am -10.30am and 2.00pm with the most distant dive site only 15 minutes from the shop;  you spend your time diving and not riding to your dive destination. Wall dives, coral fields, and wrecks are all located within Roatan's Marine Reserve and make for an abundance of marine life.
Sueno Del Mar is located in a quite idyllic corner of the West End Village on the Island of Roatan. With 8 Air conditioned rooms with private balcony and en-suite bathrooms all conveniently located close to the Breakfast area and overlooking the Resorts Private Beach . Beach chairs and Kayaks are available for the guests and an on-site PADI 5 Star Dive Center caters for your diving needs and PADI Courses. Sueno del Mar Diving Resort offers everything you want for your diving vacation on Roatan. We are walking distance to all of West End's great restaurants, shopping, and entertainment.
West End Village is the premier water sports destination on Roatan. The quaint village, white sand beaches, and azure coral reefs are located on the leeward side of the island. This makes for excellent water conditions: 80 degrees with 100 feet visibility, zero current and flat seas, as opposed to the windward side that can be very rough.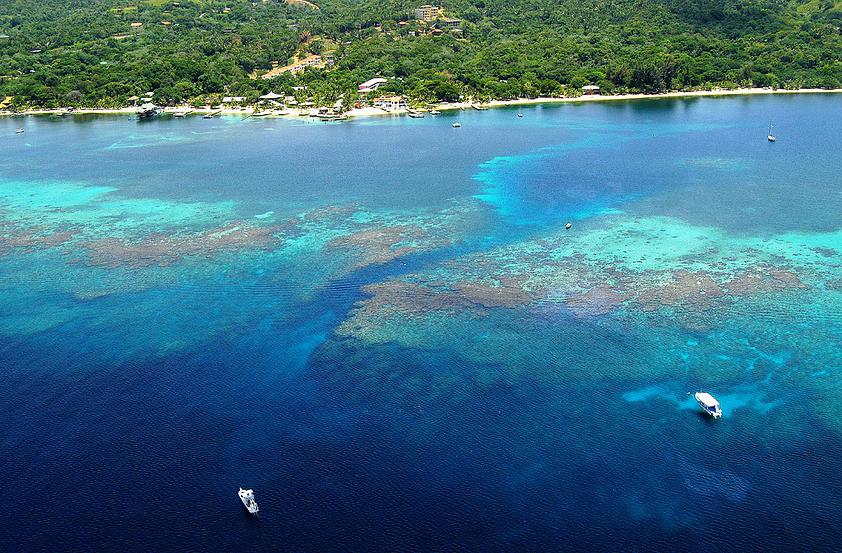 Spend your next Western Caribbean Scuba diving vacation with us. We can arrange just the right dive/hotel package for you at our new Sueno del Mar Resort on the beach or at the Roatan West End Hotel in the heart of West End Village.
Sueno del Mar was rated as the best dive shop in Roatan by readers in Rodale's Scuba Diving Magazine. We offer a wide range of Scuba diving lessons and recreational diving.
Thrilling night dives can be arranged to accommodate divers who relish the array of life to be seen on the reef after the sun has gone down. We offer specialty trips to dive destinations located on both the north and south sides of Roatan, Cayos Cochinos, Barbareta, and off the tiny island of Helene.
Personalized snorkeling and kayaking instructions are available, as well as guided snorkeling and kayaking tours for small groups looking for individual attention.
The friendly and professional staff of Roatan Dive Center will show you the beauty and incredible fish and coral life along the world's second largest barrier reef.
Whether you are a veteran diver or a novice, Roatan Dive Center will make your Scuba diving vacation one of the best ever.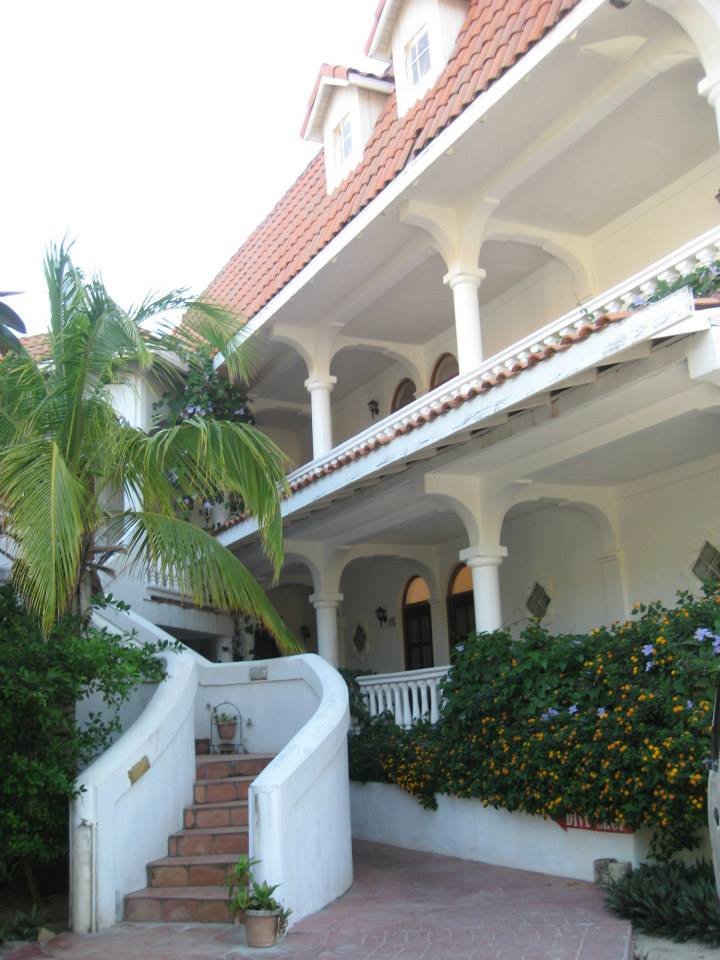 Satisfaction Guaranteed
7 Nights Hotel & Breakfast and a 15 Dive packages with Roatan Dive Center
start at $765.00 + Tax per week per person, based on double occupancy.
7 Nights Hotel & Breakfast Double Room with 10 Dive Package $662 + Tax per person
7 Nights Hotel & Breakfast Single Room with 15 Dive packages $899 + Tax
7 Nights Hotel & Breakfast Single Room with 10 Dive packages $798 + Tax
A/C Room rates not including a diving range from $79 + Tax for a single and $89+ Tax for a double.
The rates shown do not include applicable Honduras sales tax.
Includes Breakfast – Free WiFi – Airport or Ferry Transfers and Free Kayak use
ALL Diving & Diving Packages and Dive Courses
must be Booked & Pre-Paid for separately to Roatan Dive Center.
Extra dives are available at an extra cost as well as Scuba diving equipment is available for rent
at our on-site PADI 5 Star Roatan Dive Center
Snorkel Trips also available through Roatan Dive Center from $25
You can pay virtual currency that fits the amount. If you want to know more about how to use virtual currency and exchanges, refer to Crypto for Trader.
Crypto For Trader